About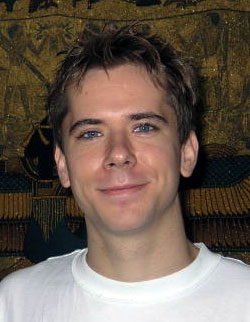 I'm a graduate of the University of Pittsburgh School of Medicine ('06), and I graduated from Radiology residency at UPMC as a board-certified Radiologist in June 2012. I'm currently finishing up a one year fellowship in Women's Imaging and Informatics, also at UPMC, bringing me to a grand total of 15 years of post-high school education and training. I think it's time to get a job!
Computers and music have long been passions of mine outside of work and school. Piano is my primary instrument, having taken lessons from childhood until I left home for college. I've recently rekindled my interest, and a Kawai KG-2S grand piano now adorns my living room. I've also recorded several short compositions using synthesizers and guitar over the years, some of which you can listen to on this site. My gear includes several software synthesizers, a Roland JX-10 analog synth, Yamaha P140 digital piano, and a few guitars played through my Peavey Classic 30 tube amp. Most people say my music is very chill and easy to listen to. I hope you hear something you like and send my website on to your friends.
I also have some history in making movies, beginning with my friend Aron Majic as kids using my dad's home camcorder. Our best movie production ever, In the Line of Blood (1994), is a comedic thriller based on In the Line of Fire, starring Clint Eastwood. More recently, Final Rotation (2006) was conceived by my friend Alex Ryan as a farewell on graduating from medical school. The exceptional film quality is a demonstration of the progress made in home camcorders in the decade since "In the Line of Blood" was made. While Alex directed and wrote almost the entire thing, I did all of the video and audio work on my computer using Sony Vegas.