At this very moment, I'm listening to the Billboard Top 100 of 1978. I randomly came across this selection of hit songs from before I was born. It's pretty impressive that eight out of the top fourteen songs (and 3 out of the top 5) were written by Barry Gibb. In the middle below, his look is a classic, what a pimp. He kind of resembles the new Burger King guy, actually.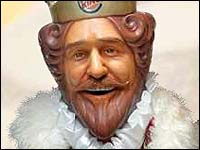 I was struck by this claim on Barry's official website:
"As a songwriter he is second only to the Lennon / McCartney relationship."
I'm a fan of Brian Wilson. His album, "Pet Sounds," is consistently ranked at or near #1 for album of all time in various lists. Paul McCartney himself has said several times he think it is the greatest album ever. This is just one of a handful of artists who is impossible to rank in terms of their artistic merit, no matter how much of a fan you may be of them or of yourself.
So, I was surprised by the claim on Barry Gibb's website. Perhaps this is backed up with some objective measure of the money he's made or how his songs have fared on the charts. I'll admit, after listening to "Stayin' Alive" and "Night Fever" among several other great songs, his songwriting ability is pretty amazing. And he does look a lot like the Burger King guy. Decide for yourself: here are Barry Gibb's top eight from 1978: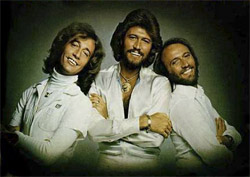 Andy Gibb - Shadow Dancing
Bee Gees - Night Fever
Bee Gees - Stayin' Alive
Bee Gees - How Deep Is Your Love
Andy Gibb - Love is Thicker Than Water
Frankie Valli - Grease
John Travolta and Olivia Newton-John - You're the One That I Want
Samantha Sang and the Bee Gees - Emotion